With the growing public interest about toilet paper, and its intrinsic relation with COVID-19, today a new cryptocurrency (token) has been issued. What's the main advantage of buying TPT?
Today on Coinmarketcap appeared the TPT, Toilet Paper Token, in 24h it over passed the Bitcoin (BTC) volume.

Where to by TPT, Toilet Paper Token?
We will see this in a moment, but let's take a look at the below growth's graph first: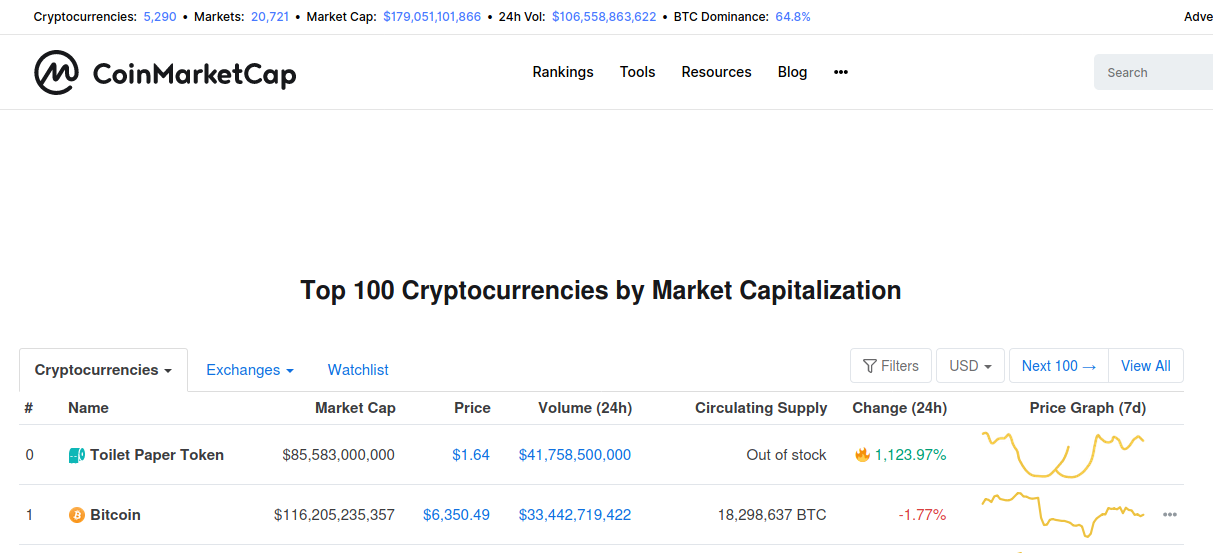 Mmm... But.. But. The one in the Price Graph (7d) is a butt! Isn' t it?! :D
A really funny pre-Easter Egg! :)
The ones who knows some math basics, will certainly notice that the graph curve, between the buttocks, has 2 Y values for 1 X value. This is a clear clue CMC is giving to us :)
Well, we really appreciate this pre-Easter Egg campaign by Coin Market Cap, we really do. They gave away a smile, that's a good thing, also in tragic moments like this.
Thank you people!
The Calzefratelli Staff